Japanese are awesome and they are making their lives really easy with public transport – and tourists benefit from that.
We already used the train, bus, metro, tram, ferry and plane and it always worked well. They have a great transportation network (at least on our route) and there is always a connection, no matter what's the time.
The most impressive is the train station at Shinkansens … almost every minute a train is arriving (on the photo you can only see tracks 4 and 5 (photo scoreboard)). To protect the order and avoid stress when getting in and out, the floor is marked and shows exactly where the train will stop (including the wagon number) – and it is always 100% exact.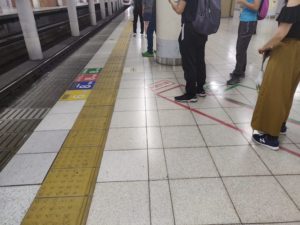 Similar to France with the TGVs, there are stations in Japan that were built especially for the express trains. They can be recognized by the name, for example Shin-Osaka, Shin-Kobe, etc …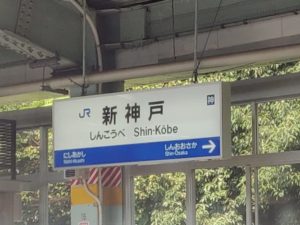 We bought the Japan Railway Pass for 14 days (450 €) which allows you to take as many trains as you wish and it is also partly valid for some ferries and Hop On – Hop Off buses.
Another brilliant invention is the Suica Card. This is a rechargeable ticket, which is valid in the public transport networks throughout Japan 🙂 So you load up an amount and you can take the metro in Tokyo, later in Kyoto use the bus and of course in Hiroshima take the tram – as I said: really easy!
And because the Japanese want to promote tourism, ANA, the Japanese main airline, offers domestic flights for foreigners at really low prices.