Krabi is a touristic city in the south of Thailand. Not much to say. Definitely the Highlight: Krabi Walking Market on the weekend (unbelievably good food).
Most tourists stay in Ao Nang about 20km from Krabi – Beach, Shopping, Sea Food: it's almost like Lignano.
Therefore various day trips are offered. I did a tour to the islands close to the city including stops for snorkeling (900TBH). Would do it again, but my advice: don't expect too much. (I am spoiled, the underwater world of Indonesia was just amazing). Still cool: all kinds of fish of the "Finding Nemo" movie, a moray and (unfortunately) jellyfish.
Krabi Town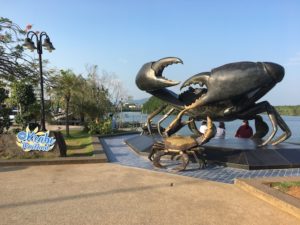 Who wants a Sushi-Hair Clip as souvenir? 😀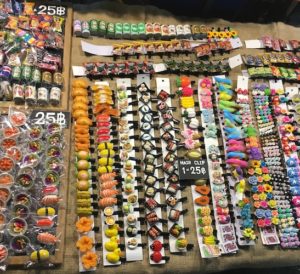 5-Islands Tour