To my next destination I cross the border to Albania. Unfortunately, I do not have enough time to do some intense traveling in the country, but Eva from daysweekendsmore (German only) describes the road SH20 with such beautiful words that I absolutely want to try it.
The estimated travel time is 2:30h which makes it the quickest connection between the Skadar Lake and the Nationalpark Prokletia – but in reality it takes me muuuuch longer, because I stop every 10 Minutes to take a picture! The route is amazing: the road is excellent condition and it goes up and down impressive serpentines. In a sharp turn suddenly you have a breathtaking view to the valley. And sometimes the Street has some alternative traffic.
What an amazing road
I do not have any issues while crossing the border, they just give me this confused look I am getting a bit used to. Back on the Montenegrin side I should give a lift to the customs officer – I play dumb and the Italian couple in the car behind me gets the honors.
My destination is approximately 7 km away from Gusinje. Here you can find the entrance to the national park. Again I use a bungalow for accomodation and realize: at 1.100 meters above sea level it gets quite cold during the night.
Promising way to the national park
The next morning I pack my backpack – todays program: hiking!
My route: Starting from the camp I walk up to 1.897 meters to a viewpoint on Vusnice mountain. After 2 hours I am there – and ambition seized me to set out for the 2 peaks which seem within reach. Both of them are above 2.000 meters.
I rest a bit and then I head to the steepest stage. Yihaaa!
My hiking adventure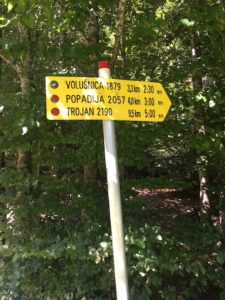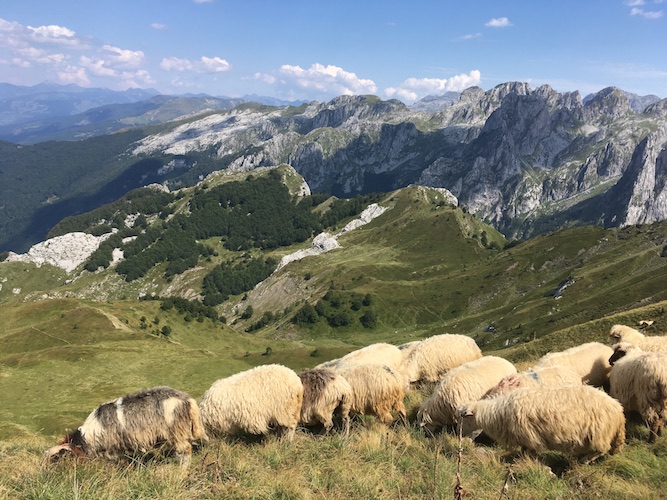 After 7 hours in total I'm back at the camp and I can feel every single bone in my body. After a well deserved dinner I crawl into my bed – tired but happy.
xoxo anita