My flight via Moskow was on-time and quite relaxed. Arriving at BKK airport is as simple as it can be – if you stay less than 30 days you receive a free tourist visa upon arrival.
My first impression of the city is surprising: Bangkok seems structured and easy-going. I've been warned that Bangkok is chaotic and not really worth a visit, but so far the city is presenting herself from the best side: there is a "metro" from the airport to the city. I've chosen an AirBnB a bit outside, but directly at a metro station. The room is sweet, clean and exactly as described… I think I've never arrived that relaxed at any accommodation before 🙂
On the next day I can feel the Jetlag and the climate difference – but I want to explore the sights of the most visited city of the world (approx. 25 million visitors per year).
I start at Wat Pho – the buddhistic center of Thailand. Continuing with the Ferry to Wat Arun and then further to the flower market. During the evening I'm strolling around china town to try the famous street food – and find myself eating at a Michelin star restaurant.
Aaand by the way: it's the land of the thousand buddhas – I hope you enjoy the pictures
xoxo anita
Wat Pho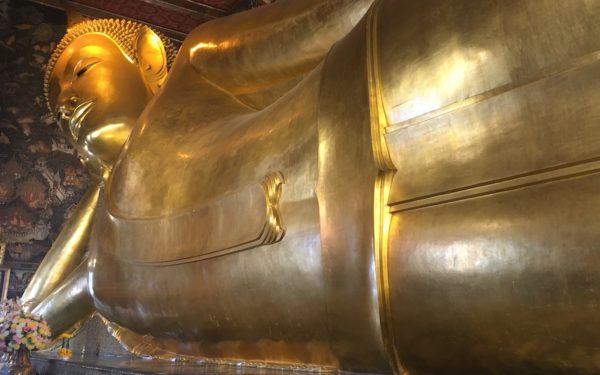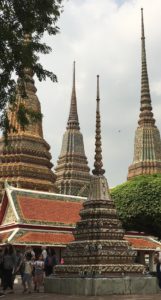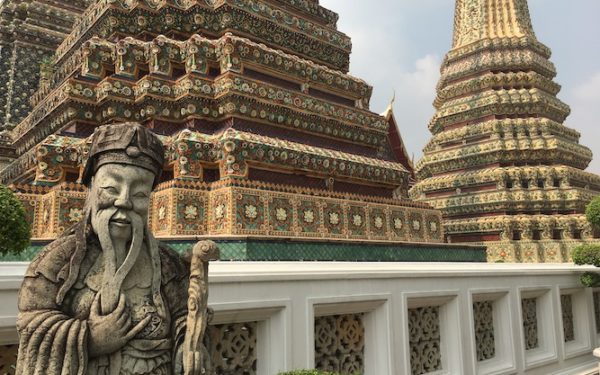 Wat Arun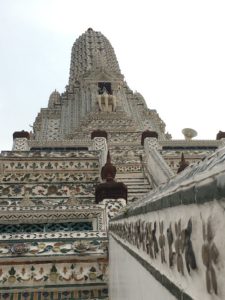 China Town  – Street Food