Close to the Skadar Lake I accommodate myself in a secluded bungalow. The lodging is beautiful and I am immediately part of the family – no surprise, cause I am the only guest 😀
The family is doing an amazing job, so that my stay is terrific.
They tell me that it is possible to see wild horses here – I don't believe it at first, but then I am blown away. To have a chance to see the horses, Marko takes me on a ride with his quad – he includes some "extreme quad driving" and allows me to drive.
But on the first day we are not lucky.
We continue with a long boat tour – an inflow that is right next to the bungalow, leads us across rivers and wetlands to the lake. No wonder the National Park around Skadar Lake is home to numerous species of birds. The environment is so beautiful, I'm astonished. The landscape reminds me very much of the wetlands in Vietnam.
In the evening we have a small party with their whole family – also small Sofia celebrates with us. Thanks to google translate there are nearly no communication problems 🙂
On our second trip with the quad on the next day we found them – Wild horses !!!!! :DDDD
Sooooooooooooo coooooooool.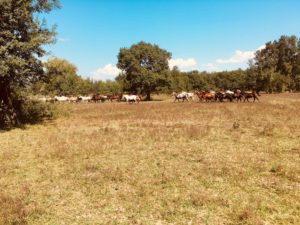 For me it's clear: I'll be back.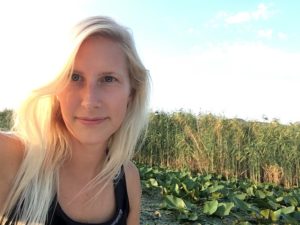 xoxo anita