Working here is much better, here everyone is on holidays

Bettina, originally from Bremen. Waitress in Vodice since 11 years
Hello my dears,
today I write you from Vodice – Croatia. Due to heavy Bora (Northeast Winds) we fled into this marina and now we enjoy some days of civilization in this touristic town. Main source of income of Vodice is summer tourism and it is (according to German Wikipedia) the third-most-popular damatinic costal city.
I went for a city walk and explored the small paths and backstreets. Leaving the neat waterfront Croatia shows it's true origin. The streets are without asphalt and more often than not a small ally is a mysterious dead end. The perfect place to let you spirits flow.
Due to the weather forecast we will still be here tomorrow – so we can enjoy the city even during the evening. Afterwards we will continue to a little bay at the croatian islands.
Restaurant-Recommendation: If you enjoy a good steak, you should definitely stop by at Guste. Perfectly grilled meat with a huge portion of cabbage salad and grilled vegetables – yummyyyy :). It's better to drink a beer to the steak – the red wine is not too much convincing
xoxo anita
City walk through Vodice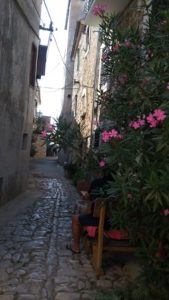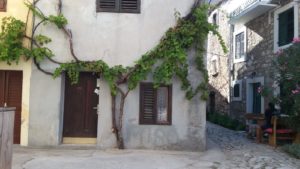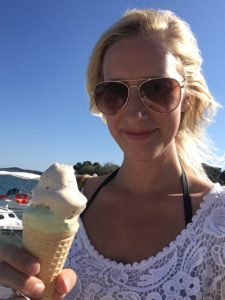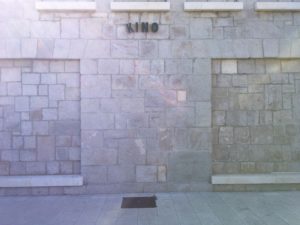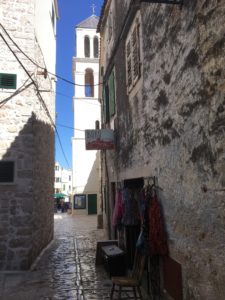 Public Beach and view to the croatian islands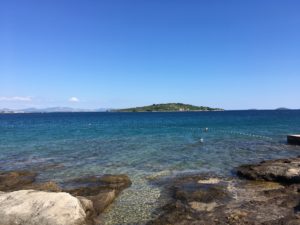 Typical croatian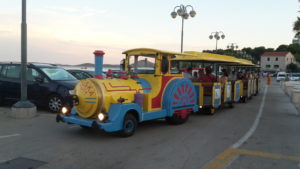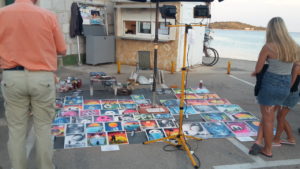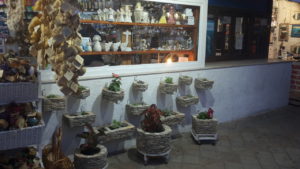 Graffiti Artists in Vodice – well…..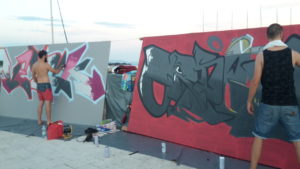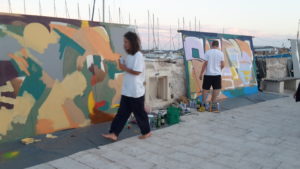 Dinner at Guste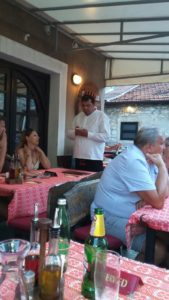 Bora at Vodice
Video deleted (storage capacity)